Hacky Racers!
I've been involved with Hacky Racers, a do it yourself small electric vehicle racing league in the UK since fairly early in its conception and attended the first gathering of racers. As a member of Milton Keynes Makerspace I recently wrote a small blog post about some of our involvements with Hacky Racers and what it is. The original post can be found here however I have decided to cross post it here as an archive. I will likely write more about Hacky racers as I am currently working on a new racer to replace my first limited attempt.
Cross Post from MK Makerspace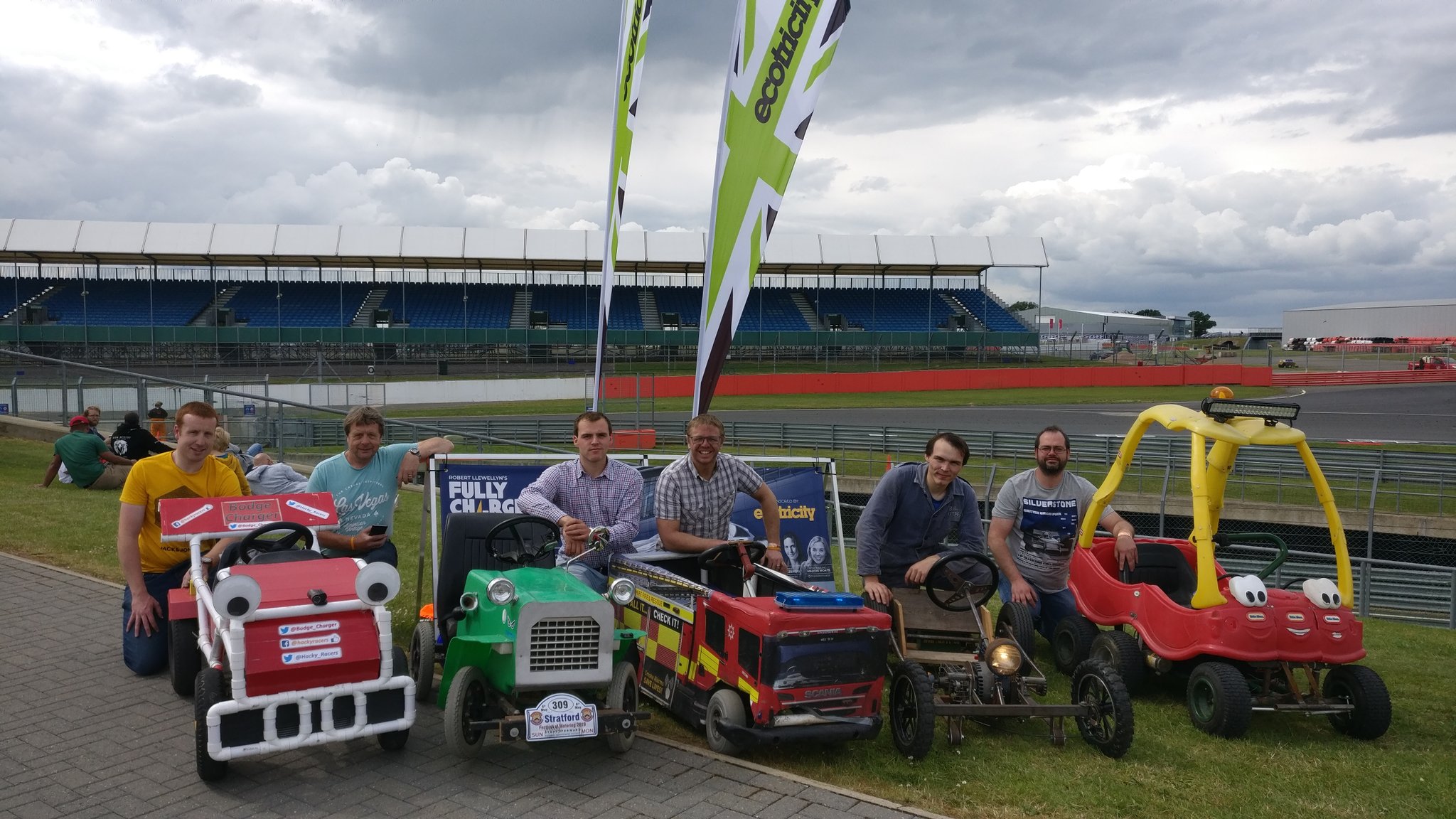 Some Hacky Racers at Fully Charged Live - Silverstone. Michael's "The Selby" pictured far right, slightly increased in size from the original.. Picture by @hackyracers
It is often said you will always have an attachment to your first car, whether it was pristine from the dealership, junk or anywhere inbetween. Some of us at the Makerspace decided to take that to heart, and go back to the days of our first vehicles, but they might not be what you think…
Enter Hacky Racers, a small DIY electric vehicle racing league inspired by the Power Racing Series across the pond, where competitors get together to race wonderful contraptions with a budget limit of £500 and a blank canvas to let the imagination run wild. Each vehicle must have a theme that is "Whacky and entertaining" to push away from generic go kart racing to not only make it more fun for the competitors, but any audiences too.
A few creations have come out of the space sofar, some brilliant, some needing some more work, as well as multiple in progress projects being worked on (My second vehicle may have been in this stage a while I must admit). There are at least five being worked on in the Makerspace! Want to get involved? Come say Hello on a Monday or Wednesday Evening, and if you'd like to find out more about Hacky Racers visit HackyRacers.co.uk
Michael's EMF Van at EMFCamp 2018 - Photo by Tiff
One of the other in progress Hacky Racers (This is mine, based on a Ford Ranger Ride On. I'm currently working on the Chassis & Suspension.)